COMBAT SPORTS
Achieve maximum power in every kick, generate maximum impact, kick higher, and get the most out of every practice session with MMUSA Combat Sports Supplements.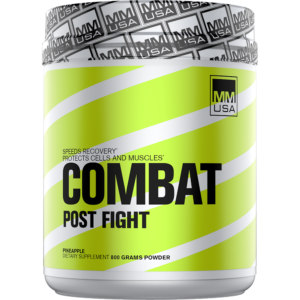 COMBAT POST FIGHT
Pre-Workout
INGREDIENTS
Vitamin C
Immune system booster fights free radical damage
Niacin (Vitamin B3)
Enzyme transporter optimizes cellular energy production
Vitamin B6
Helps metabolize proteins + fats, promotes the conversion of carbs into energy
Folate (as folic acid)
Repairs DNA and nourishes the growth of healthy red blood cells
Vitamin B12 (as cyanocobalamin)
Aerobic performance booster is vital for healthy red blood cells
Maltodextrin
Low glycemic polysaccharide fuels sustained high energy
Trehalose
Fast-metabolizing disaccharide recharges exhausted muscle energy stores
BCAA Complex (Leucine, Isoleucin, Valine)
Branch chain amino acids are the building blocks of lean, powerful muscles
L-Glutamine
Anti-catabolic is essential for protein synthesis and optimal muscle recovery
Creatinol-O-Phosphate
Easily absorbed muscle-powering compound extends endurance + fuels muscle growth
N-Acetyl-D-Glucosamine (NAG)
Reduces inflammation and promotes a healthy digestive system
Phosphatidylserine
Maintains your brain, supports Cognition, and elevates mood
ELECTROLYTES
Potassium Glycerophosphate
Rapidly metabolizes to sustain energy production and maintain sodium balance
Sodium Phosphate
Helps fuel high energy performance, boosts muscle contractions
Calcium Citrate
Supports healthy, muscle, nerve and cell function, aids nerve signal transmission
Magnesium Aspartate
Boosts optimal energy production and extends endurance, and blood pressure levels
Sodium (as sodium chloride)
Supports nutrient absorption + transport and muscle contraction, fluid balance
ANTIOXIDANTS
Trimethylglycine (Betaine)
Regulates cellular water balance and supports healthy heart function
Bis-Maltolatoxovanadium
Optimizes cellular energy production Improves recovery time by rapid glycogen resynthesis
BENEFITS
Protects cells from oxidative stress.
• Aids muscle recovery and healing.
• Replenishes electrolytes lost.
• Prevents loss of muscle mass.
• Minimizes muscle breakdown
FLAVORS
Pineapple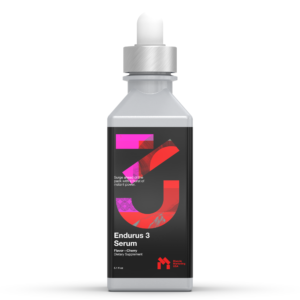 ENDURUS 3 SERUM
Pre-Workout
BEST FOR
Runners and endurance athletes who want to enhance their speed, achieve extra strength, better stamina, joint protection and improve overall athletic performance.
BENEFITS
Endurance is your mantra. Your ultimate competition: yourself. With every run, every ride you ask your body for more — to stay stronger, reach further, last longer. Whether you're training for a triathlon or hitting up your local cardio class, your goal is the same: to power past your previous breaking point by tapping into remarkable focus and stamina when and where you need it.
FLAVORS
Cherry
Grape
Strawberry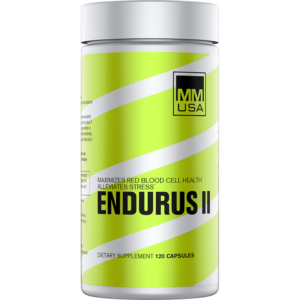 ENDURUS II
BEST FOR
Endurance athletes who want to increase their vitality, reduce stress, improve oxygen uptake and boost overall endurance performance.
BENEFITS
If you are looking for something that gives you powerful long-lasting energy and focus without the harsh unwanted side effects, then Endurus II is definitely your perfect choice. Our clinically researched formula is designed exclusively for men's needs.
This optimal blend consists of beta alanine, cordyceps extract and rhodiola rosea extract for a smooth boost in energy & focus that lasts. No crash or jitters …
FLAVORS
Non Flavor