CYCLING
Increase your cycling endurance and achieve your optimal athletic potential. If you're looking for success on the bike, take MMUSA Cyclists Supplements.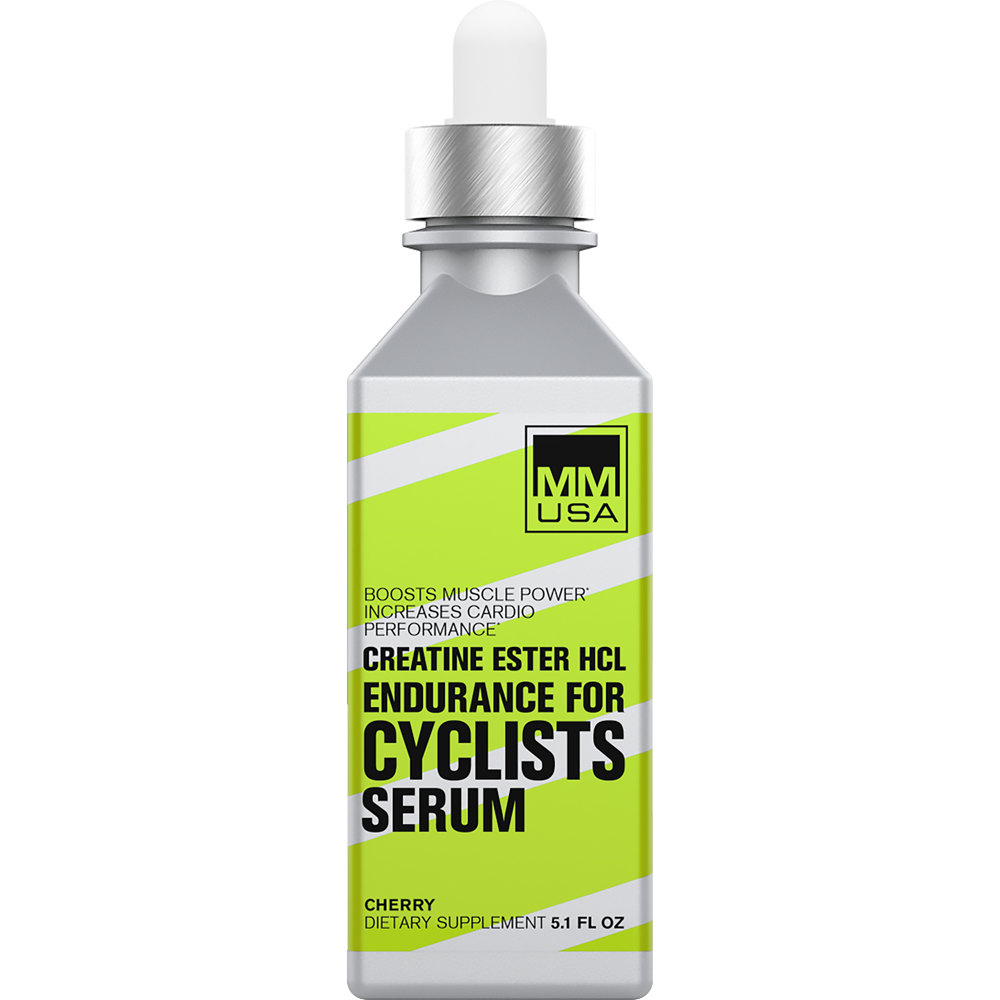 FEATURED
CREATINE ESTER HCL
ENDURANCE FOR CYCLISTS SERUM
Formulated for bioavailability, our liquid creatine serum for cyclists enables full-tilt, safe and effective muscle growth and explosive strength. Creatine Ester HCL Endurance for Cyclists improves anaerobic output by accelerating ATP delivery to your muscles and combats lactic acid byproduct buildup, allowing you to push past fatigue so you can ride longer.
ENDURANCE CREATINE HCL FOR CYCLISTS
$ 59